POCKET SPIKE
Colour: safety blue
Make it to the top with the POCKET SPIKE!
Practical, lightweight shovel as a braking aid or support on ski tours
Our new POCKET SPIKE is simply ingenious! Although usually tucked away in your backpack or pants pocket (hence the name), the POCKET SPIKE can quickly be retrieved in tense situations, for instance, when you've only got a few feet to the summit or if you have to cross a steep slope. In two steps, you can mount it on to the PRO ALU III shovel handle for added protection. The POCKET SPIKE has two parts: the tough axe blade made from AL 7075 T6 and the spike, which is attached in place of the shovel blade. The two parts snap together to form a single piece with no sharp edges and weighing just 95 grams. This tool is perfect for tours where you are happy about some additional support when you've only got a few feet left to the summit.
Highlights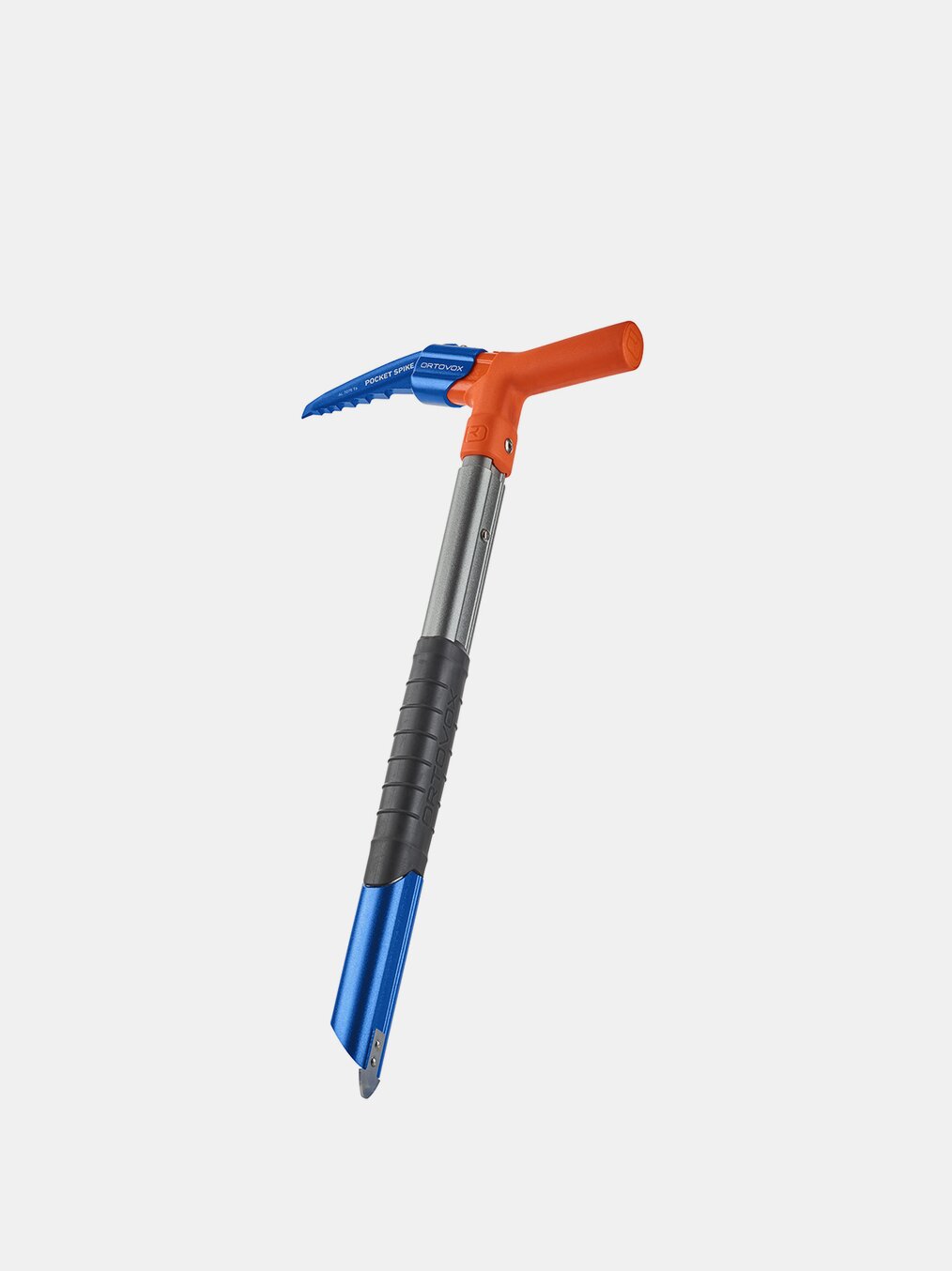 SPIKE COLD-WORKED
SPIKE COLD-WORKED
AL 6061 T6 aluminum tube riveted together with forged steel blade.
LIGHTWEIGHT
LIGHTWEIGHT
"95 g for maximum protection.

TOUGH FORGED AXE BLADE
TOUGH FORGED AXE BLADE
Made from hardened AL 7075 T6.
COMPACT SIZE
COMPACT SIZE
At just 15"cm, the carrying bag fits into any backpack compartment.
T-GRIP PRO
T-GRIP PRO
Metal-reinforced and unbreakable.
SAFETY ACADEMY LAB SNOW
Our digital training platform for avalanche safety. Learn everything you need to know about how avalanches are formed, the correct way to plan a tour and the process for searching for an avalanche victim, and reduce your avalanche risk – online and interactive.
You might also like these products