AVABAG LITRIC TOUR 36S ZIP
Colour: mountain rose
Register your product in our service hub, extend your warranty to five years and get all safety-related information and software updates immediately.
More information
Product Video
Highlight Video
LIGHTWEIGHT, VERSATILE, SKI TOURING ZIP STOWAWAY BAG
Lightweight, versatile touring Zip bag (36l) for LiTRIC avalanche airbag BASE S
Highlights
Features specially designed for ski touring
Versatile: Compatible with all AVABAG LiTRIC TOUR and FREERIDE BASE models
The ZIP SYSTEM allows it to be easily attached to the BASE
Versatile and lightweight: The AVABAG LiTRIC TOUR 36 S ZIP is a separate stowaway bag that is compatible with all LiTRIC TOUR and LiTRIC FREERIDE BASE units in the S (short) variant, and has been specially designed for touring. It can be easily and almost invisibly zipped to the BASE.
The stowaway bag's features are perfectly designed for ski tourers: Ski, splitboard, and rope attachments as well as an ice axe holder leave nothing to be desired. A circumferential zipper enables quick access to the main compartment, while emergency equipment can be stowed in a separate safety compartment. We have used particularly lightweight but scuff-resistant materials to keep weight down to a minimum.
Product features

Product features
Compatible with AVABAG LiTRIC S models
Highlights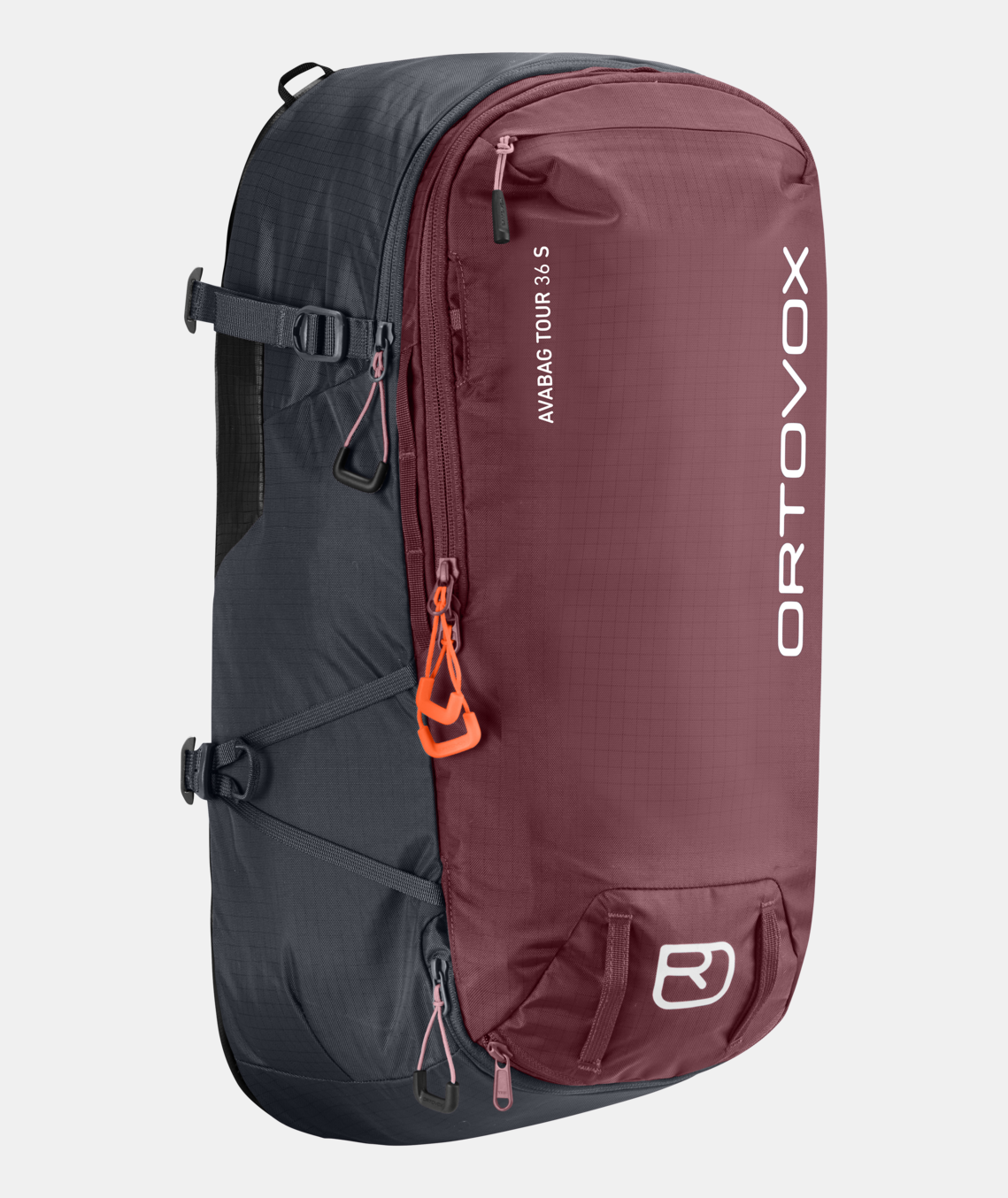 MAP COMPARTMENT WITH KEY HOLDER
MAP COMPARTMENT WITH KEY HOLDER
ACCESS TO MAIN COMPARTMENT
ACCESS TO MAIN COMPARTMENT
Separate safety compartment
Separate safety compartment
Quick access to emergency equipment.
HYDRATION SYSTEM COMPATIBLE
HYDRATION SYSTEM COMPATIBLE
Access for a hydration system through the shoulder strap.
D-SKIFIX
D-SKIFIX
Fast, secure, diagonal ski fastener that offers plenty of comfort.
Ice axe and hiking pole loops
Ice axe and hiking pole loops
You might also like these products