SOCIAL RESPONSIBILITY
ASPIRING TOWARD GLOBAL JUSTICE
ASPIRING TOWARD GLOBAL JUSTICE
From our headquarters to the farms – it is important to us that all of our colleagues are working under fair and safe conditions. We maintain close relationships with our suppliers. They have clearly committed themselves to high social standards, and their compliance is regularly checked by independent auditors.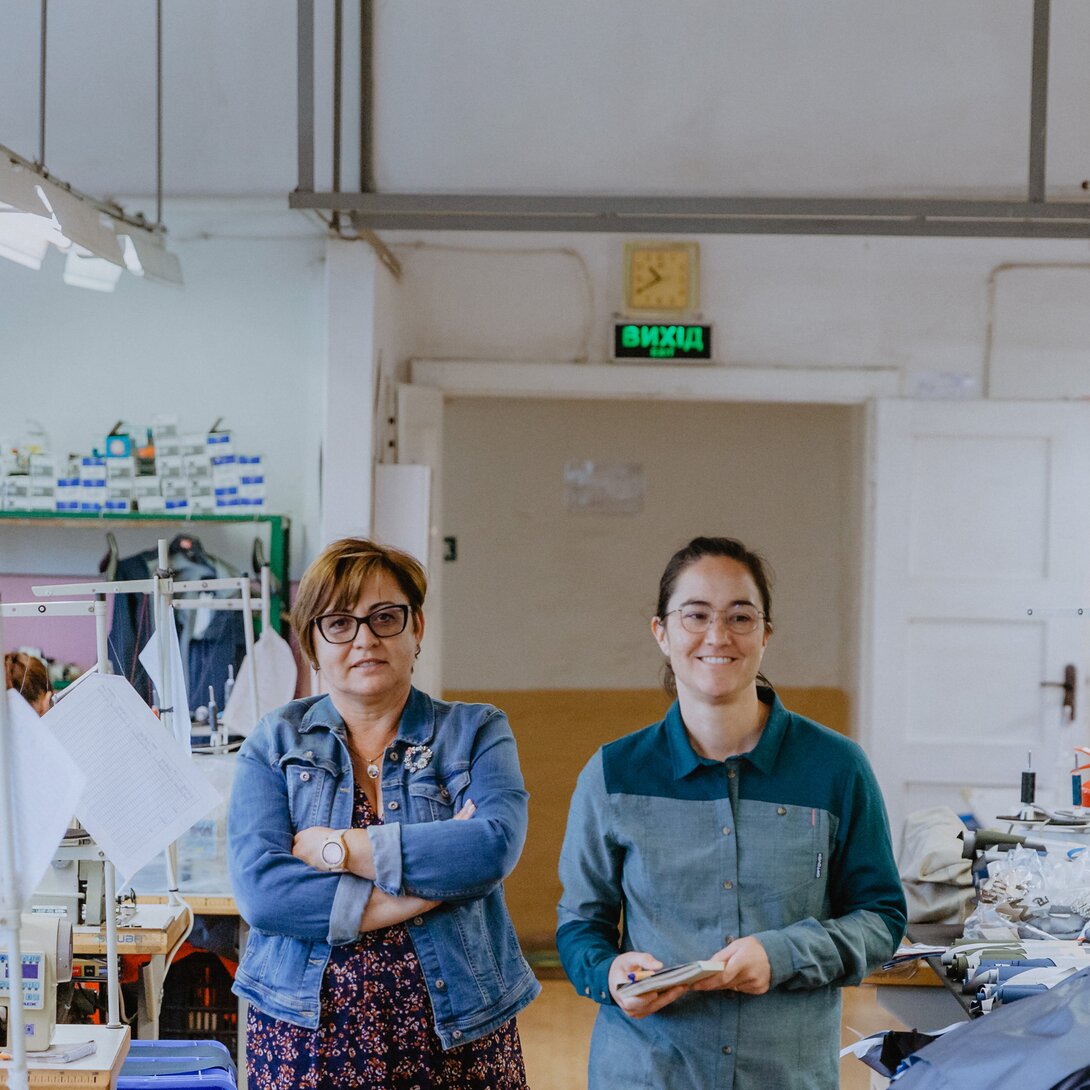 OUR GOAL
MAINTAINING FAIRWEAR FOUNDATION LEADER STATUS.
Status Quo
Since 2015, ORTOVOX has been a member of Fair Wear Foundation (FWF), an independent organization dedicated to improving the working conditions in the global textile industry.

Every year, FWF conducts a brand performance check to assess the status of its members. In the last Brand Performance check, we received 71 points and were awarded "Good" status.
We have worked with 58.22% of our factories for at least five years.
CHALLENGE
The payment of a living wage along the supply chain is a challenge for us, partly because there is no standard recognized method for calculating how high a reasonable wage should be. Manufacturing such a high proportion of products in Europe is also a challenge: Here, there is a greater number of smaller factories and the effort of auditing is correspondingly higher. Furthermore, less support is provided by partners (such as FWF) for audits and training because fewer countries in Europe are on their priority lists.
COOPERATING WITH OTHER BRANDS
When it comes to audits, training and projects, we co­oper­­ate with brands that have their products manufactured in the same factories as we do.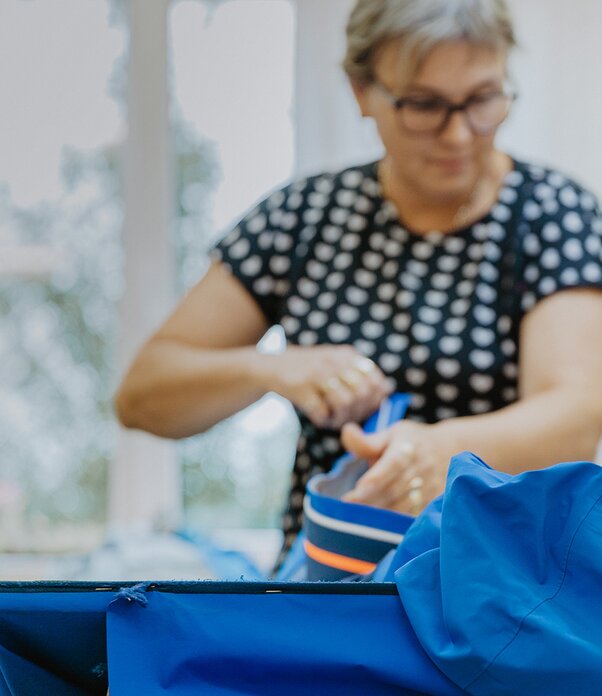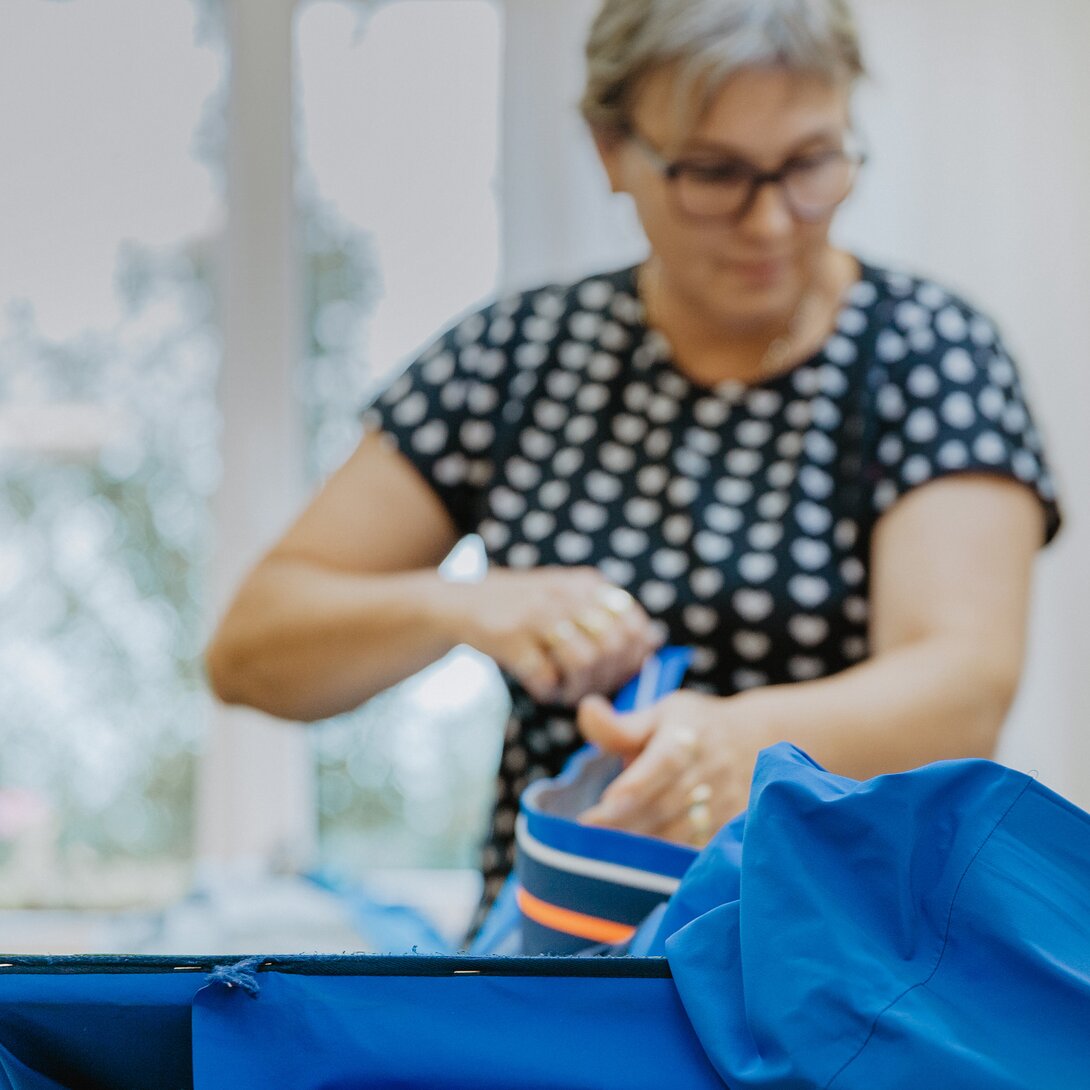 TOGETHER WE CAN ACHIEVE MORE
PARTICIPATION IN THE TEXTILES PARTNERSHIP'S LIVING WAGE LAB.
PROMOTING DISCOURSE
We bring our European suppliers together so they can learn from one another. At our SUPPLIER CON­FER­ENCE, existing producers share their experiences with new factories and subcontractors. We and our partners such as FWF also provide training through talks and updates.
IMPLEMENTATION OF OPEN COSTING
Open Costing is a tool for making product prices more transparent and understandable. This provides an insight into how we arrive at the product price. Our focus is on the relationship between employees' wages and our purchase prices.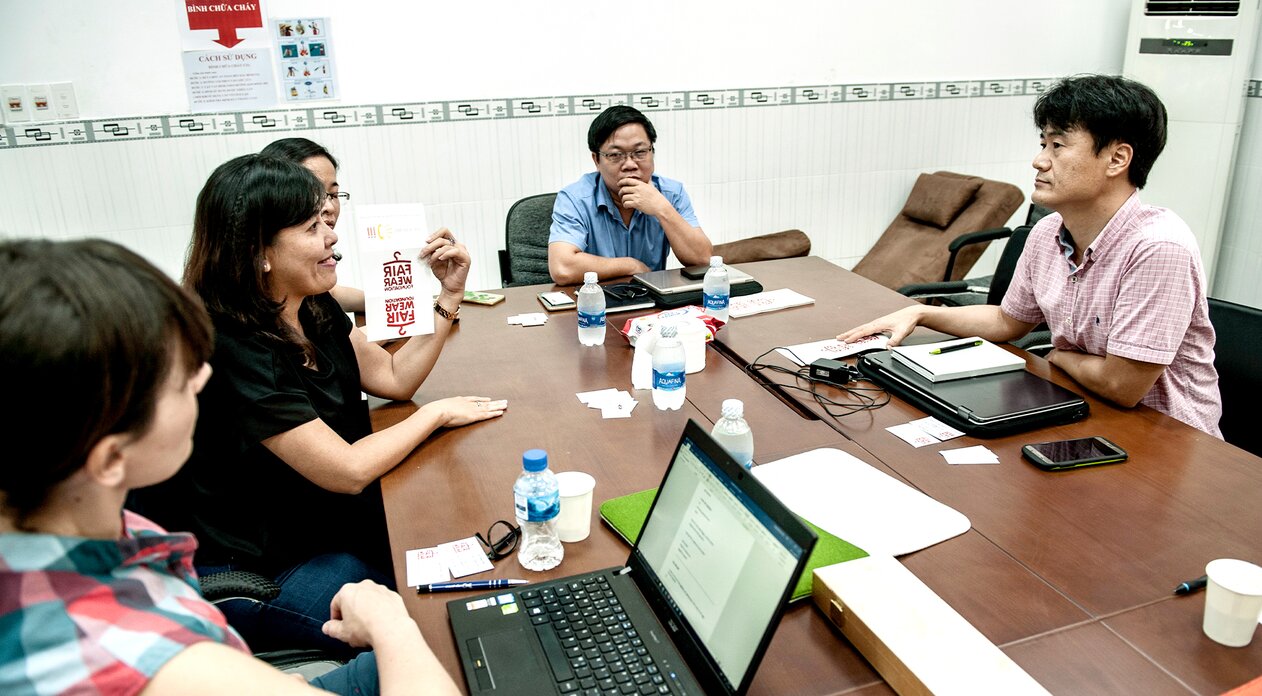 FROM VIETNAM TO LITHUANIA
CONSISTENT AUDITING OF OUR PARTNERS.
DELVE DEEPER: OUR REPORTS