150 COOL LOST TS M
Colour: mountain rose

This product was manufactured under fair working conditions in conformity with Fair Wear Foundation.
More information

This product is climate neutral. It was produced in the most environmentally friendly way possible. Any unavoidable CO2 emissions have been offset.
More information
Cool and robust
Comfortable, durable merino shirt with cooling effect for varied alpine tours
Highlights
temperature and moisture regulating
cooling effect
robust and scuff resistant
Strong, robust and sustainable cooling: The durable yarn and natural cooling of TencelTM make our 150 MERINO COOL line for men ideal for hot summer days in the mountains.
BETA-SPUN technology gives our 150 COOL LOST T-SHIRT for men the required stability: This protective polyamide sheathing makes the fabric more scuff and tear resistant. Fine merino fibers offer unique comfort and provide an optimum body climate, while the smooth surface of Tencel™ lyocell fibers ensure great evaporative coolness when things get hot.
Our 150 COOL LOST T-SHIRT for men will thus be your perfect companion on warm summer days.
Product features

Product features
Material properties

Material properties
Long lasting
High wear comfort
BETA-SPUN TECHNOLOGIE BY © SÜDWOLLE GROUP
TENCEL™ lyocell
durable
44 % virgin wool (MERINO) + 43 % lyocell (Tencel™) + 13% polyamide


Tencel
LYOCELL by TENCEL™ comprises sustainably produced cellulose fibers, the smooth surface of which provides excellent evaporative coolness for a natural cooling effect.
Merino Inside
Our sustainable MERINO WOOL comes from monitored, ethical sheep farms. It is comfortably soft, easy to care for, and provides an optimum body climate thanks to its moisture- and temperature-regulating properties.
Highlights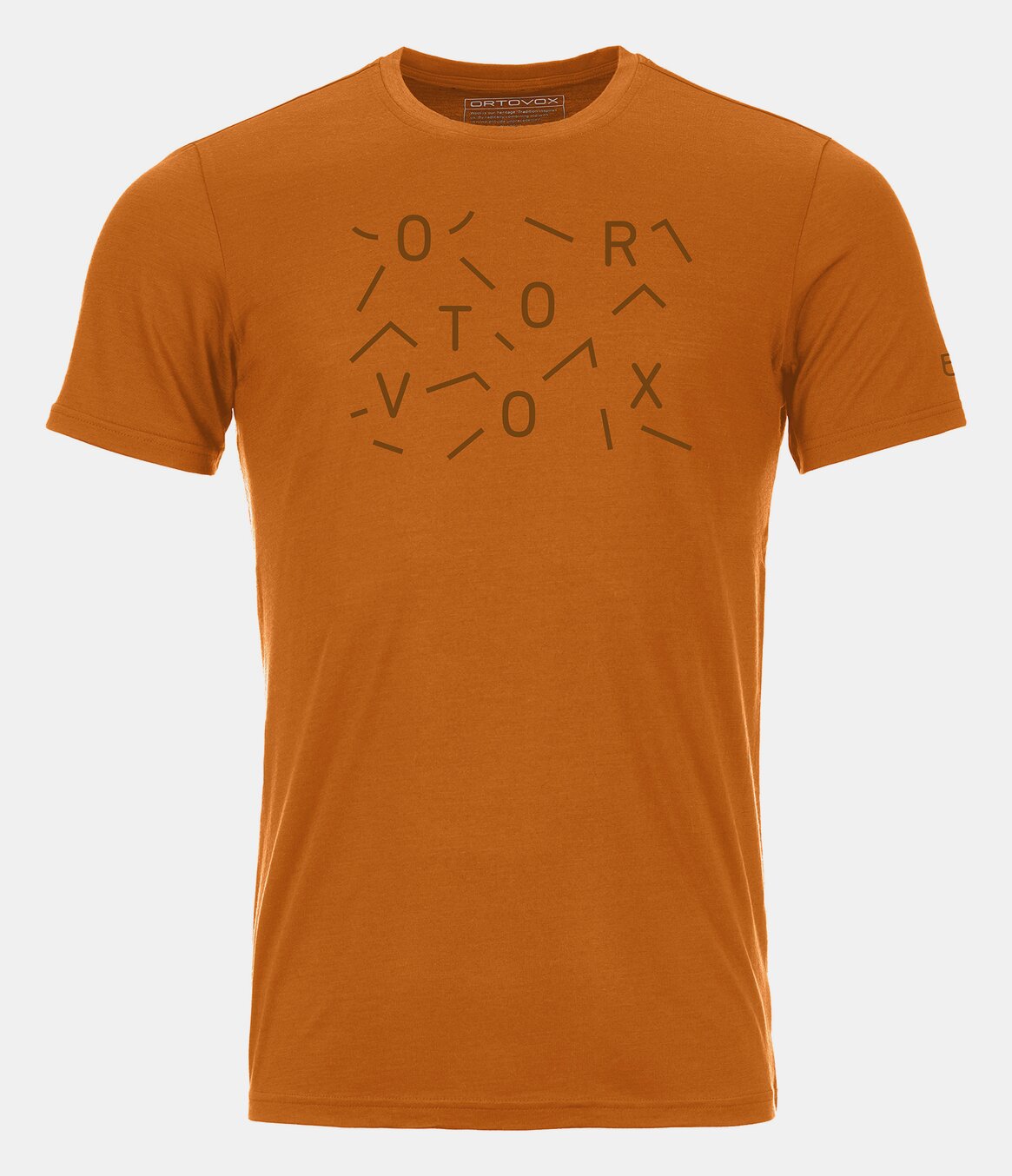 MERINO WOOL
MERINO WOOL
Sustainably produced – from happy sheep.
SUSTAINABLE PRODUCTION
SUSTAINABLE PRODUCTION
No harmful substances damage the environment or remain in the TENCEL® fibers.
TENCEL® ECO-balance
TENCEL® ECO-balance
Fiber yield 10 times higher than that of cotton.
BENEFITS MERINO WOOL
Our wool has its origins at the heart of a natural paradise: Tasmania. Where the air is at its purest, the food lush, and the climate moderate – that's where fair merino wool that fulfils the highest quality standards can be found.
ORTOVOX WOOL PROMISE
Our commitment to fair wool: Our own wool standard ensures that our merino wool is sourced in an animal- and environmentally-friendly manner. Our friendly relationship with our farmers enables us to have full transparency throughout the value-added chain.
You might also like these products